Boop-A-Cat
Boop Boop! Let's boop some cute cats!!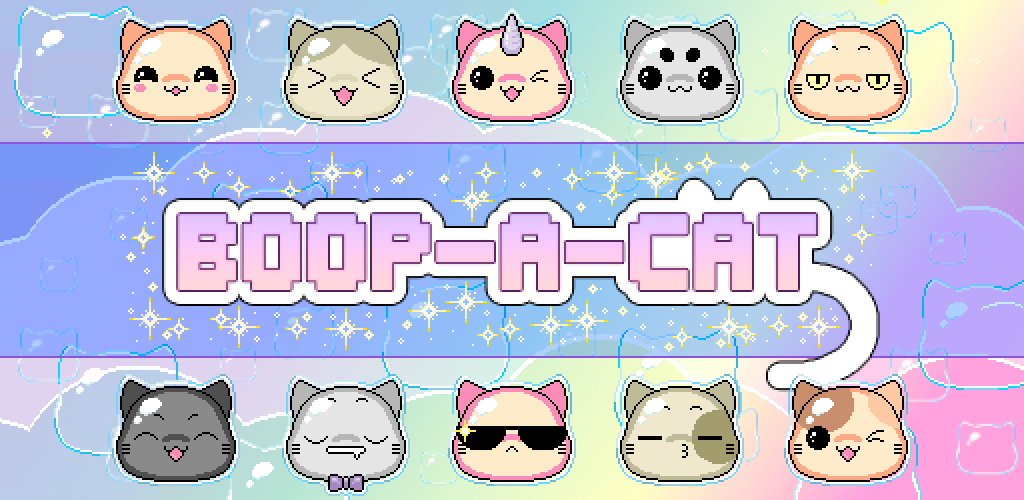 Hey, you! Yes, you! Are you having a good day? We hope you are! In any case, there's a way to make your day even better with this cutest game!
Do you like popping bubble wrap? Here's something even better - bubble cats! Cute, satisfying and good for the environment - pop all the bubbles with no plastic waste in the ocean!
Featuring:
- Cute music
- Cute cats
- Cute sparkles
- Cute boops!
- Oh, and there's a cat unicorn?.. Let's boop it too!!
Try not to miss any cats! They all need some TLC or at least some boops!
Complete all levels and get the highest booping score!
Available on